I consider myself a rather avid fan of television shows, and sometimes I stumble upon some treasures that just really need to be appreciated more. Some are rather popular and others are underrated, but are all recommendations to watch for either a good laugh or learn an unexpected lesson with sometimes a hint of sentimentality.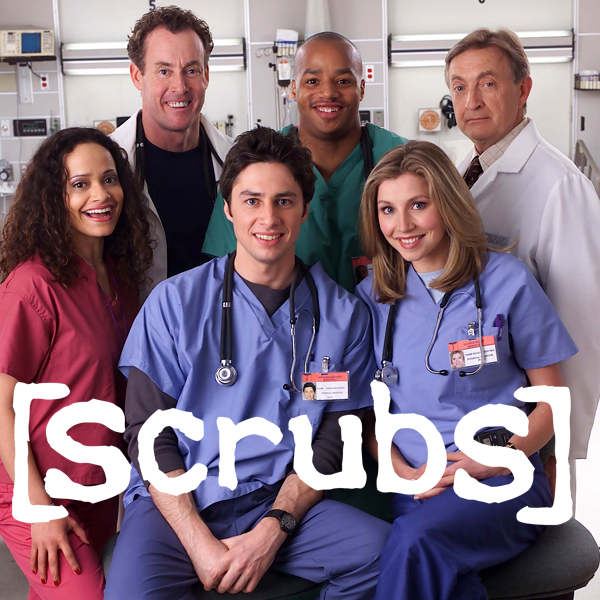 Scrubs– This is a medical television show that kind of just warmed my heart with its comedy and delightful characters. It's really understandable to see the high ratings for it because the main character J.D is a naive

little puppy

intern and with every episode, it feels like he learns a little more about life, love, death, and other subjects as he works in the hospital. Then the other characters are just so delightful to watch as they interact in the hospital workplace and each other. It's just heartwarming. The only thing I probably dislike about the show is that sometimes events happen in the show that aren't real because it's in J.D's mind and I always get confused if it really happens or not, especially if it seems unlikely to happen.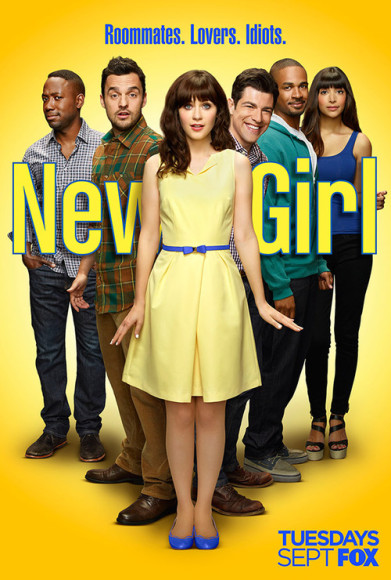 New Girl

– Right off the bat, the cast is what keeps the show alive. From the first episode, all the characters were hilarious and everything just felt cozy. The heart and soul of the show, Jessica Day is a full-grown adult that has a childlike and naive mindset, but because of her, she finds a cozy and familiar family in her three male roommates who would do anything for her. This is another heartwarming show that have such strange adventures and situations that happen to these characters just makes this show a winner. 
Fresh Off the Boa

t

– Even the slightest mention of this show just makes me laugh. This show is a great comedy starting from the first ten minutes of the first episode. All the characters' lines are absolutely hilarious and I instantly fell in love with the characters, the plot; just everything. The show features the Huang family moving from their familiar home in Chinatown, Washington D.C to a primarily white neighborhood in Orlando, Florida to support the father's dreams to own a successful steakhouse. The show centers around the oldest son Eddie who struggles to fit in the other kids. This entire show is absolute hilarious and definitely something to watch for a laugh.
House of Anubis– I will agree that this show may be initially judged badly by its status as a nickelodeon show, but I absolutely fell in love with this show a while back. The characters all have their own respective personalities but sweetly tie together as a family as they all live in anubis house. this is a great show with a mix of Egyptian mythology and interesting mysteries that just unfolds puzzle after puzzle to lead to the endgame. it's just a cast full of cute, mysterious, and totally shippable characters as well as a family that looks out for each other.  
Dollhouse

– Honestly I'm a fan of science fiction and anything else to do with dolls and robots. I know I'm weird. But this is a new favorite television show about an underground business called Dollhouse that sends out "dolls" that can have different personalities and skills for every distinct client which are often rich and influential with various intentions. I absolutely love how interesting this show is and how the "dolls" are inserted and extracted with these separate personalities but have no evidence of their original selves. You can tell I'm starting to gush about this show a lot, so I'll just leave this recommendation here and hope you take my advice to watch this because it's so good.  
Revolution

– I started watching this series starting from the first time the first episode was aired, and I just loved the concept of the show. It is set in the modern world, but when all the electricity stopped working, everyone had to adapt without it and everything just changed. the show features Charlie Matheson, whose father may have the key to figuring why the electricity went out permanently. Watching Revolution was just riveting, so if you like a bit of action, family, and do-or-die survival, this show is definitely something to watch. 
Reign– I'm usually not a huge fan of historical shows, but this one is just beautiful. Mary, Queens of Scots, lives in France and tries to maintain the political alliance between Scotland and France while trying not to get herself killed by the dangerous people in French court that want her dead. One of the many reasons I watch this show is because of two words. Adelaide. Kane. I absolutely adore her strong presence as Mary, especially when she talks. This show is a whole lot of loyalty, betrayal, love, and a bit of family as well.

Sabrina, the Teenage Witch– This is one of those 90s shows, but it's still really good. Basically the show is about Sabrina as a teenage witch trying to balance her school life along with her magical powers and she deals with situations in her life that go awry. It's still a great show with amazing characters, like Salem's sarcastic lines and the contrasting personalities between Sabrina's two aunts; I absolutely love them. Watch all the episodes on Hulu here.
So here are some of my favorite televisions shows and I hope you'll like one of these shows to watch. A lot of these shows are on Hulu, Netflix, or any other websites that host these television shows online. If you like any of these, I would love to know what you like about them in the comments, and if you have any favorites of your own, I would love some recommendations as well! 
disclaimer: the photos for the televisions shows were not mine; I found them on google images because without it, the post seemed to feel a bit incomplete.